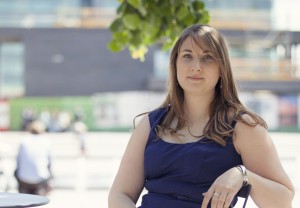 Hayley joined KGC in 2008 after leaving school to develop a career in Financial Services. Her original role was to provide administrative support to Kim and the expanding business. Over the last eight years, Hayley's role has evolved and she has taken over responsibility for the creation and maintenance of our market research database and ensuring the integrity of the information held on market participants.
One of Hayley's key skills is organisation, which has proved invaluable to the team.
Since 2009, Hayley has been co-ordinating and authoring KGC's annual actuarial and administration market pricing surveys.
Hayley has undertaken TPR's Trustee Knowledge and Understanding Toolkit as well as the PMI Retirement Provision Certificate.
e: hayley.mudge@kgcassociates.com   t: 01234 871010