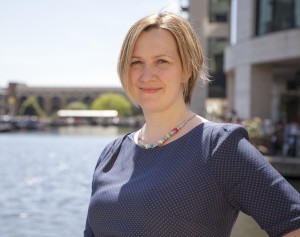 Lucy joined KGC in 2015, as a returner to work following time out with her two young children. She was attracted by the flexibility of working with KGC and the opportunity it presented to use her skill sets in a different way.
Lucy has over 10 years' experience in administration starting as an administrator in a boutique organisation, before holding various roles at larger TPAs from Team Leader to Administration Manager. Lucy was previously a DC Oversight Manager at an investment house, responsible for reviewing and monitoring the stringent processes and procedures required in this type of relationship. This included root cause analysis, implementing and facilitating change management and covered both contract and trust based arrangements. Lucy also provides management support to PASA.
Lucy is an English Literature graduate and also a Diploma Member of the PMI.
e: lucy.collett@kgcassociates.com   t: 01234 871010